The modern classification society: helping to manage the interaction between people, plant and process
Chris Renwick, General Director, Lloyd's Register Kazakhstan LLP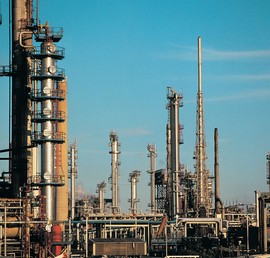 The first classification society may have been formed more than 250 years ago solely to support the merchant fleet, but today's technical experts provide support to most industries that operate high-risk, capital-intensive assets, ranging from ships, rail networks and chemical plants to civil nuclear facilities and deepwater drilling rigs.
And the role of the class society continues to evolve, particularly to support an offshore industry that becomes technically more complex every day as it ventures into hazardous environs in search of the last stores of fossil fuels.
Basic class and statutory services such as verification and certification no longer fully satisfy the needs of modern offshore practitioners. A host of technical-consultancy acti-vities are needed to supplement what has become a «class-plus» menu, from which clients can select bespoke, integrated solutions to fit often complex, technical requirements.
Far from their genesis as the simple inspectors of ships, on any given day, modern class societies may be asked to provide:
Complex structural analysis and fatigue assessments
Advanced materials and corrosion engineering, including fracture mechanics assessments
FOI response and advanced hull-structural analyses, including of associated mooring and riser systems
Process engineering studies to support more complex facilities (such as LNG and nuclear)
=Project management
Safety case-related studies such as fire and explosion modelling and analysis, emergency response and survivability analyses
Technical trouble-shooting (particularly with respect to rotating machinery and vibration engineering, which require complex analytical assessments)
Comprehensive asset-integrity services (incorporating identification of hazards, prevention, mitigation and control measures, provision of inspection and maintenance management)
Commissioning supervision and rig-condition assessments
Energy efficiency management systems
Human factors services, such as examining the safety culture of a workforce