«English for Oilmen» – Kazakhstan's bestseller will be published in Russia soon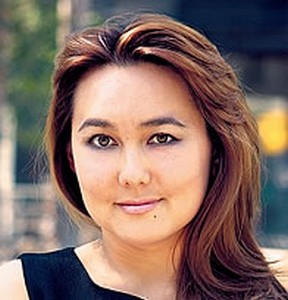 Last year we interviewed Indira Serikbay, author of the first textbook for Russian-speakers - «English for Oilmen». This book became the first large-scale publication on the territory of the Former Soviet Union. Apart from the experts' praise and positive feedback, this book has had a commercial success too. Now the successful book will be published in neighboring Russia.
- Mrs. Serikbay, we met last time year ago for an interview. Do you have any news for us?
- Yes, I do. My book- English for Oilmen will be published in Russia soon. Based on contractual provisions, I can't disclose the publishing house but I hope you'll see the new edition soon.
- What do you think about perspectives for your book in Russia?
- Previously I've got some proposals to publish the book in Moscow with further distribution all over Russian Federation. The market potential in the global oil&gas superpower is enormous and stran-gely enough, there is no similar books. Therefore I work on special version of the book purposed for the Russian readers.
- How did you decide to become a pioneer in writing your book? Because before there were no such editions?
- It is known that demand and supply are interconnected. Based on my personal experience, during my work in a large international company I realized the necessity to know the specific character of the industry. I gathered the glossary of terms and sorted it out according to the disciplines and looked for useful sources. But it was not enough for my job. My administrative position in the oil industry required knowledge of all petroleum aspects. I recognized the strong necessity to learn all about the petroleum industry. That's why having already a diploma of KazGU, in 2003, I got admitted to the oil & gas department of the local technical university (KazNTU), and eventually I graduated with a degree in Energy Management from BI School (Norway) and even underwent an internship at the French Institute of Petroleum (IFP). Only several years later I finished writing the textbook for Russian-speaking people working in petroleum industry.
- We've got the news that you'll get an MBA degree soon?
- I'm nearly finished my studies at one of British business school. No wonder that my specialty is Oil&Gas Management! I've chosen full-time study in order to spend all my time for lectures and reading. It was a great contribution to my skills and personal development.
- What is the target audience of your book?
- While working on this book I tried to make it understandable for all readers.
Each and every reader without special background will understand the oil&gas industry. This book will answer many questions: how does an oilfield, a refinery, or oil and gas pipeline operate, how are oil products distributed to the global market, etc. English terminology commonly used throughout the upstream and downstream processes is explained, which makes understanding of the industry easier to understand.
- That means that even a non-technical specialist can find something interesting to read?
- Of course. The textbook is divided into 12 lessons: from exploration and production to transportation and storage, all the way to petroleum refining and distribution. The book covers both upstream and downstream processes.
Each lesson contains a text in English, an explanation in Russian, lexical exercises plus additional materials.
- It is known that you consulted western experts for advice.
- There are highly professional people who helped to review, edit and verify the textbook: Mr. S. A. Şehsuvaroğlu, P.E., Director of MX Consulting Limited and Mr. Paul Pezant, an engineer and economist, who contributed to many international projects .