Kairgeldy Kabyldin, KazMunayGas: Our goal is to be among the 30 largest oil and gas companies in the world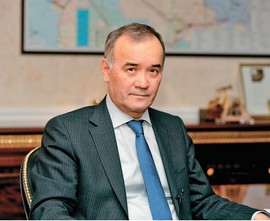 In early September, Kazakhstan marked three important dates with much fanfare: the 100-year anniversary since the start of production at Dossor Field, 50 years of Mangystau oil and the 25th anniversary of Kumkol field. With a history in the oil and gas industry of over 110 years, today Kazakhstan is one of the top ten leading countries in terms of hydrocarbon reserves, while it takes 16th place in terms of production. The National Company KazMunayGas represents State interests in this vital sector of the economy. The chairman of the board of the company, Kairgeldy Kabyldin, answered some of
Petroleum
's questions.
"Mr. Kabyldin, can you tell us about the status of NC KazMunaiGaz as we near the 20th anniversary of our country\'s independence? What objectives have been set for this new stage in the Company\'s development?"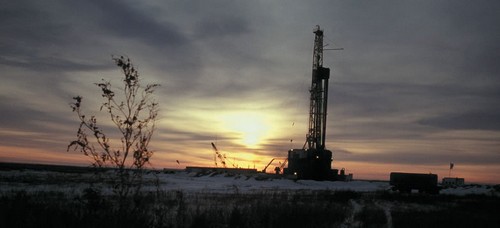 "Twenty years ago, in the early nineties, Kazakhstan inherited outdated and disparate oil-and-gas complex infrastructure from the collapsed Soviet Union, with practically dormant services. "If you recall, there were many problems then: insufficient financing of the industry, a lack of technologies for the further development of such major fields and Tengiz and Karachaganak, and a lack of qualified specialists…
"Looking back and remembering that our independence had barely been established, and what successes our country has achieved over these years, I can note that the main source of all our achievements were political stability, a steady course toward market transformations and the improvement of the legal base. Twenty years ago, our country\'s president declared these the principles for our country\'s development. Take the oil-and-gas sector for example – the foreign investors who had come here believed strongly in the words of the head of state. Now almost all the largest oil-and-gas companies in the world are working in the Republic, from the USA, Russia, China and European countries.
"Our country is proudly among the elite of global hydrocarbon producers. Over the years since our independence, the level of oil production in the Republic nearly quadrupled, from 20 million tonnes in 1994 to 80million tonnes in 2010. Our country will practically double production in the not-too-distant future and will maintain levels for 25-30 years.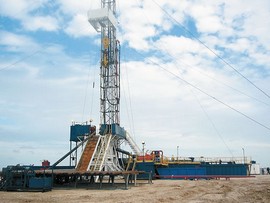 "Today, KazMunayGas produces nearly 28% of all the liquid hydrocarbons produced in the republic. Our strategic goal is to be among the 30 largest oil-and-gas companies in the world in terms of oil reserves and production.
"For this, we are actively working on increasing the reserve base and oil production volumes. For example, last year we discovered an oil field at Liman Block. The deposit is located on the southern slope of the Novobogatinsk salt dome and is found in the direct vicinity of Novobogatinskoye Southeast Field, currently under development by EmbaMunaiGas production branch 20 km west of Atyrau.
"In May of this year a gusher of oil and gas showed when testing the first exploration well in the KT-2 carbonate layer at Urikhtau Field. This is our first onshore discovery in 20 years! The use of innovative methods for seismic exploration work and digital basin modeling played an important role in this discovery. According to our specialists\' preliminary assessments, it is expected that the geological hydrocarbon reserves in the discovered deposit will amount to over 200million tonnes.